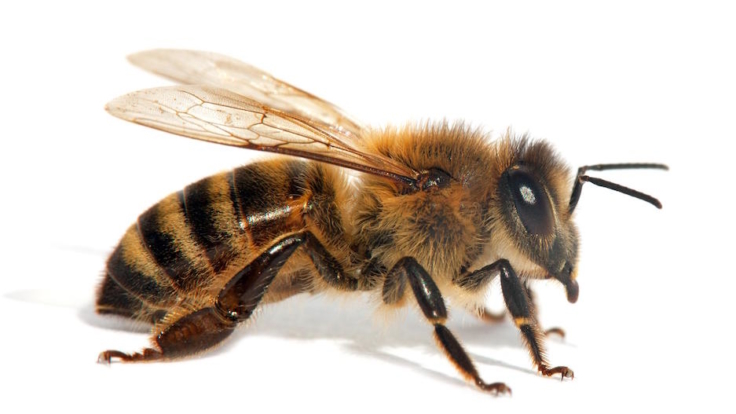 Appearance
Honey bees are between 15-20mm in length, similar to that of a wasp.
Some honey bees have entirely black bodies, while others are black or brown with orange bands.
Biology
Honey bee colonies are most active between March – October depending on the weather conditions.
A colony can contain over 60,000 bees at their peak in June and July.
Unlike wasps, colonies can survive through the winter and can be seen flying on a warm winter's day.
Habitats
Honey bee colonies can take up residence anywhere which is deemed to be suitable from a compost bin, building cavity, attic space, chimney or tree.
Honey bee swarms can land on bushes, fences, garden furniture and even a bicycle whilst they search for a permanent home.
Treatment
We regularly collect and remove honey bee swarms and re-home them.
The physical removal and relocation of established bee colonies from areas such as chimney stacks and wall cavities is something we specialise in here at Leo Pest Control with the use of scaffolding and bespoke access equipment such as cherry pickers.